Cowboy Group Further Develops the Southeast Asian Market and Recreates a new Glory at TAAPE Expo
49 °C
The TAAPE Expo organized by Compass Exhibition Co., LT for three days successfully came to an end on 26th October 2023. During the TAAPE Expo, Cowboy Group through displaying our superior overall outdoor play park design, high-quality outdoor playground equipment, and business advantages attained a new development in the outdoor play park cooperation and exploration fields of the Southeastern Asian market.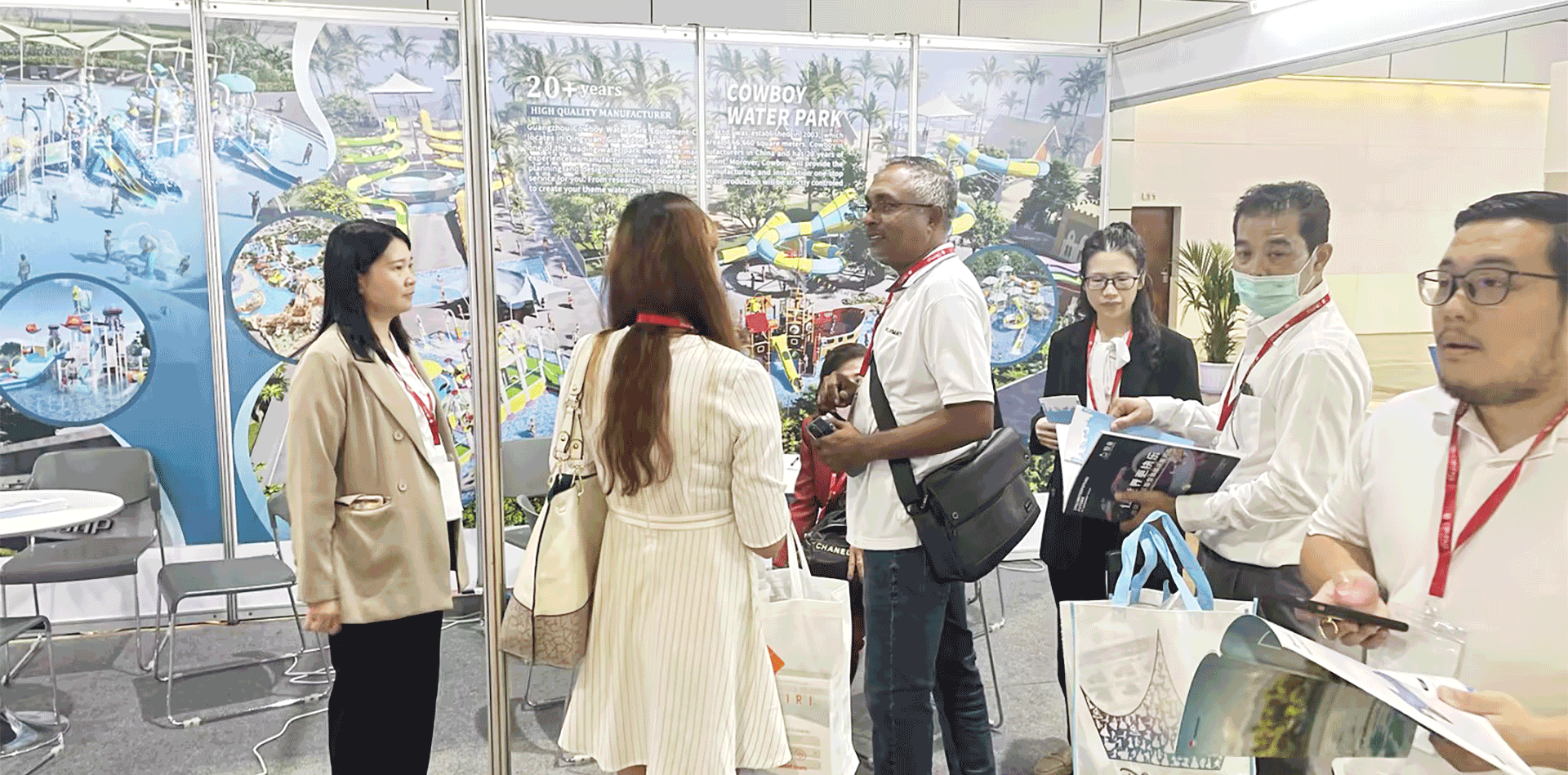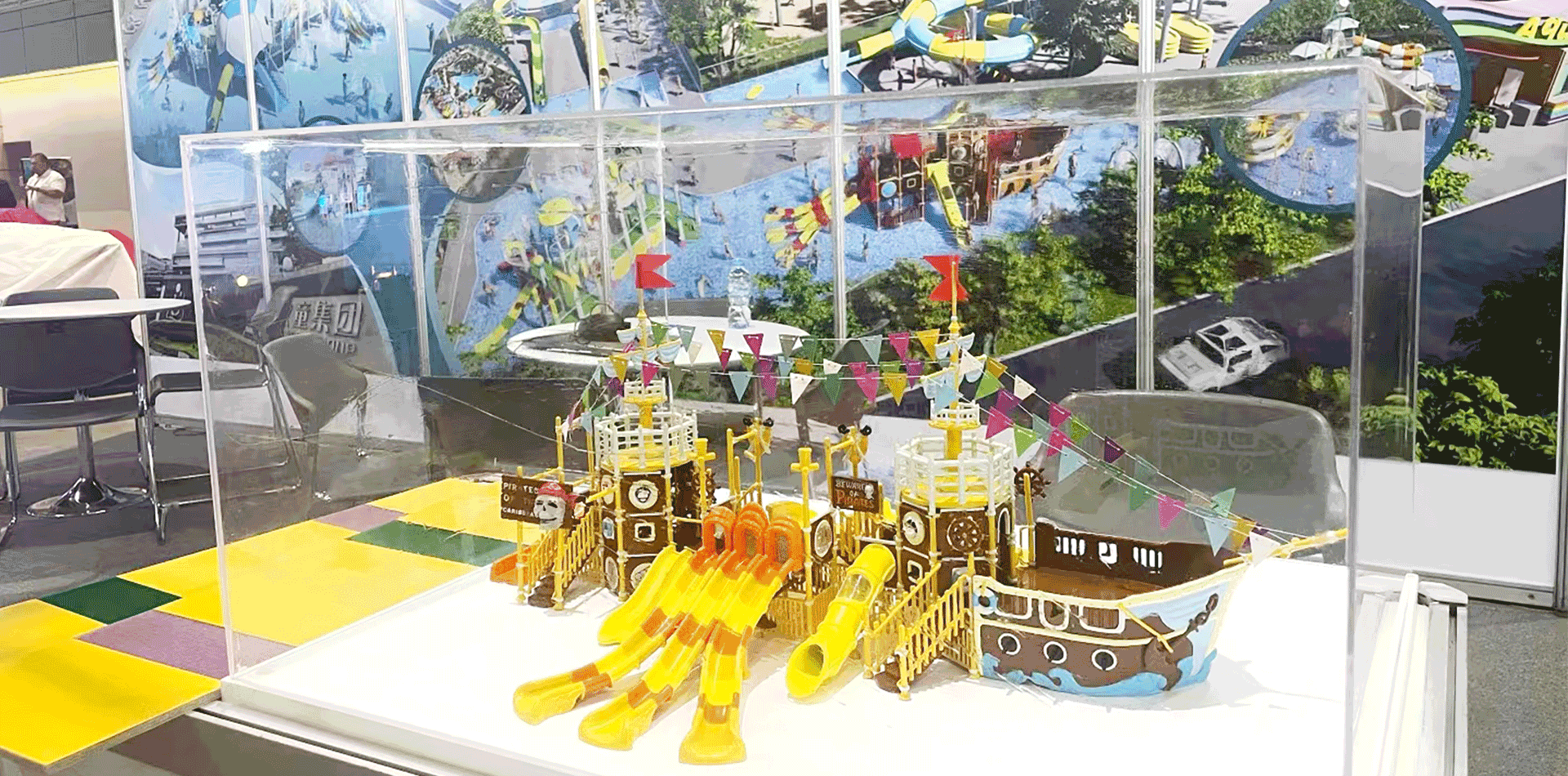 The TAAPE Expo & Exhibiting Enterprises
The TAAPE Expo as the only professional entertainment equipment event held annually in Thailand, provides exhibitors and attendees with an international window for exchange and cooperation, helps exhibitors to further develop the Southeast Asian market, and also offers attendees an opportunity to understand and choose high-quality cooperative enterprises. During the exhibition, many countries from Southeast Asia and other regions were gathered, including Thailand,Malaysia, Singapore, China, South Korea, the Netherlands, Spain, Russia, the United Kingdom, and so on. Each exhibiting enterprise keeps a firm grip on this chance provided by the TAAPE Expo to display its highlights so that the clients can understand them. Cowboy Group as an enterprise developing both domestic and overseas markets, also firmly seizes this opportunity to demonstrate the company strength, brand philosophy, and company advantage, expand the overseas business, and further develop the overseas market.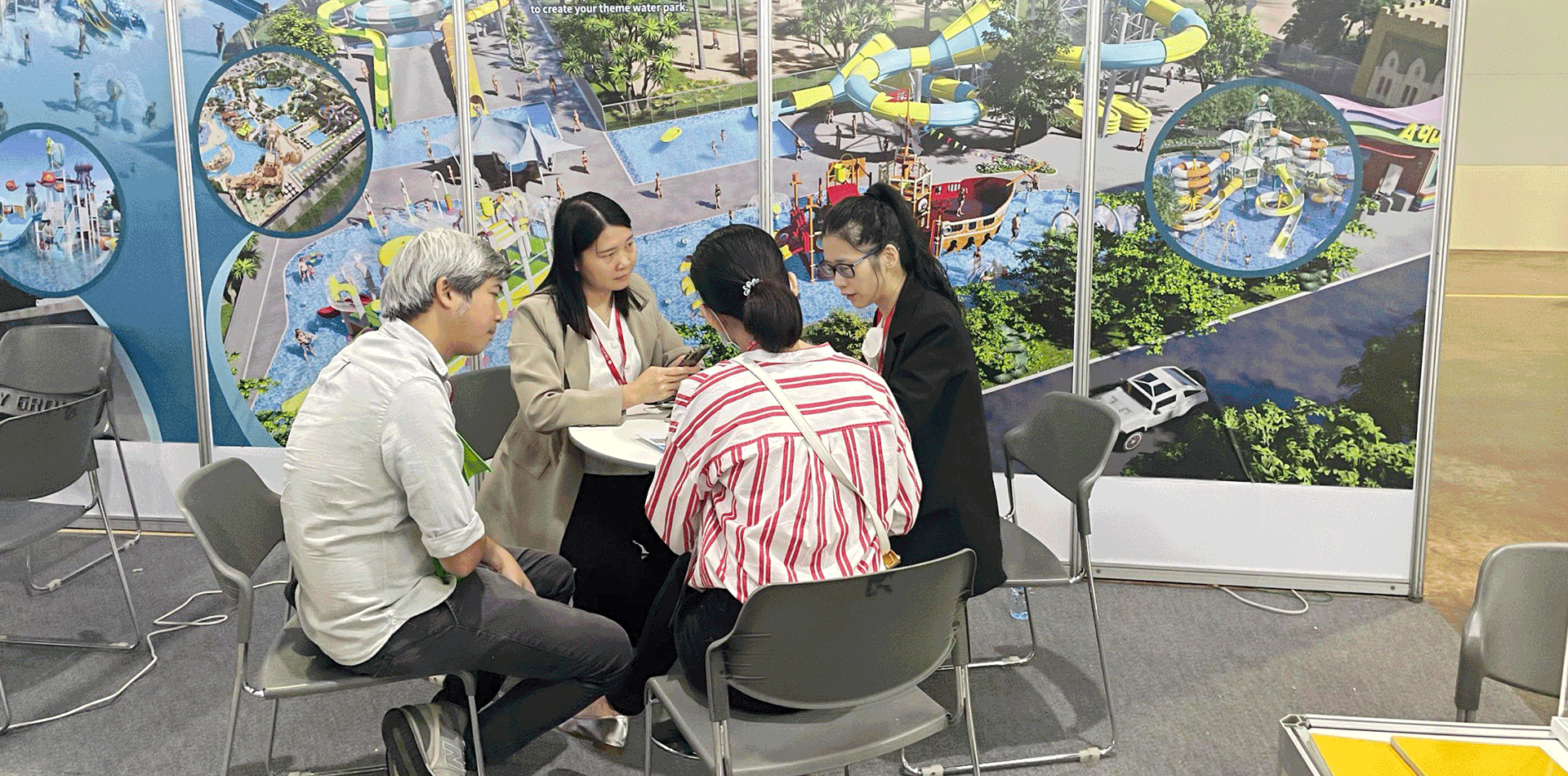 Cowboy Group &Customers
During the exhibition, there were many customers from various countries in Southeast Asia to visit and consult, and the sales team of Cowboy Group answered them in detail and gave some professional suggestions to customers according to the questions raised by customers. At the same time, the sales team of Cowboy Group introduced the complete and systemic service process, representative cases, the overall design and planning scheme of the outdoor play park, and high-quality customized outdoor playground equipment to customers from a multi-dimensional level, helping customers to have a more comprehensive understanding of Cowboy Group, a professional and mature unpowered amusement equipment manufacturing company. There is no doubt that Cowboy Group was deeply recognized by the customers who came to the booth to consult and visit. Meanwhile, Cowboy Group harvested a number of customers who have the intention to cooperate.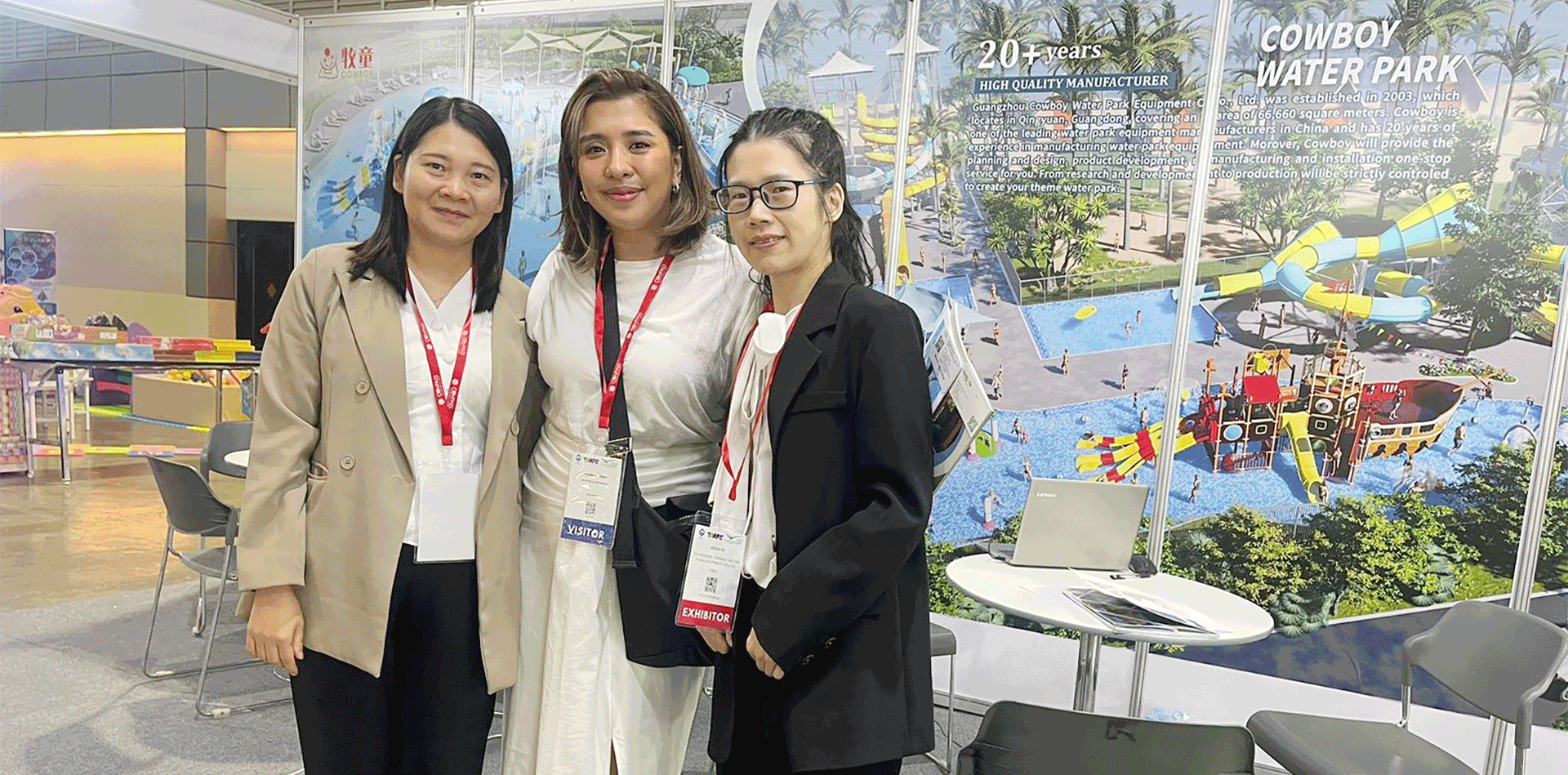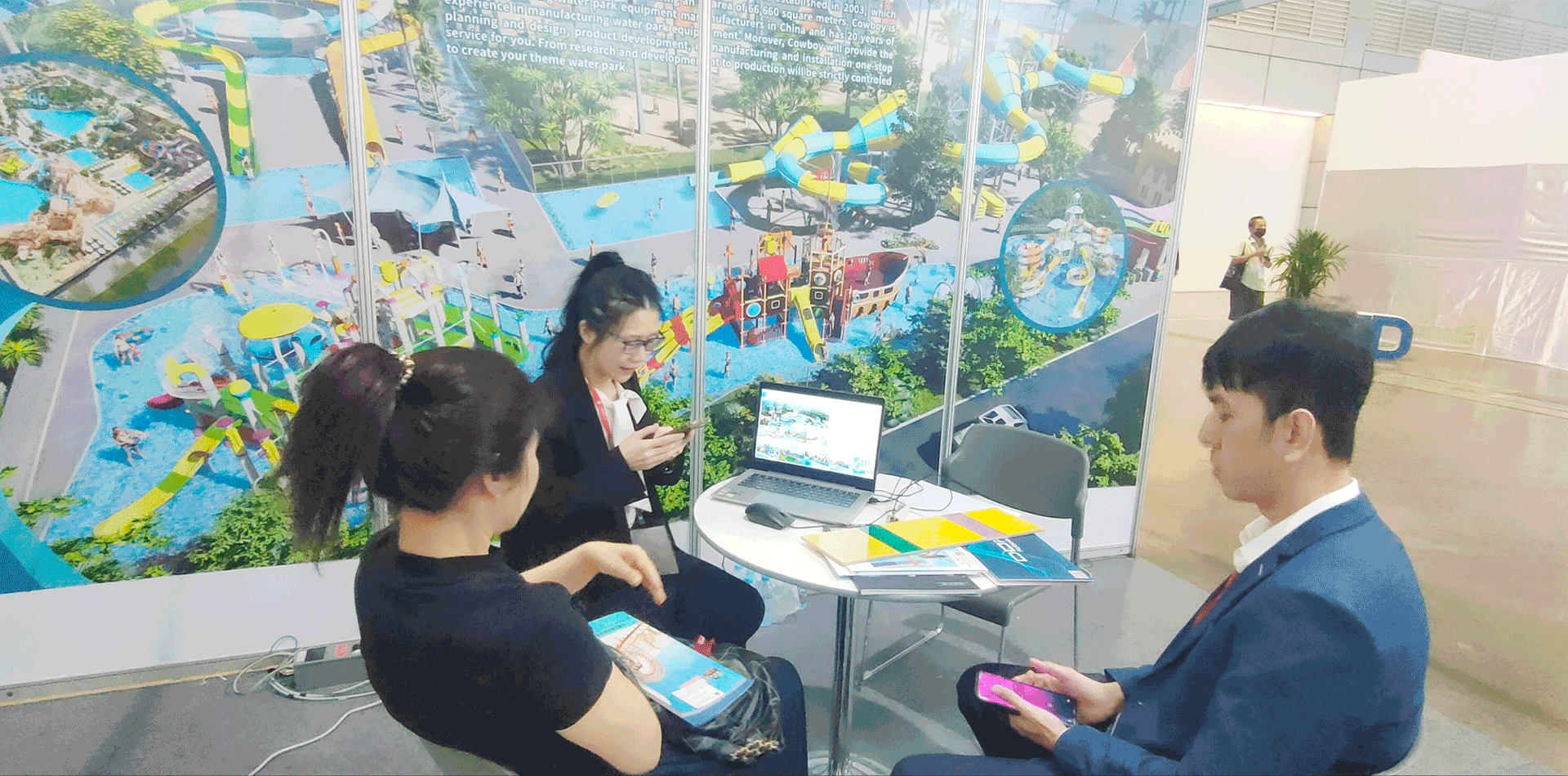 Cowboy Group & Peer Companies
At this exhibition, a lot of outstanding peer companies were gathering, and Cowboy Group which is a company with foresight and sharp perception actively conducted deep communication and learning with peer companies, knowing the current industry trends, the future industry development trends, and the advantages and disadvantages of Cowboy Group. For those excellent companies, Cowboy Group positively studied their advantages and supplemented its own disadvantages, attaining the constantly developing power and promoting the company stepping forward. However, for those companies who study for Cowboy Group, Cowboy Group constructively shared the successful and useful industry experiences with them and discussed the development trends of the industry, so as to achieve mutual development.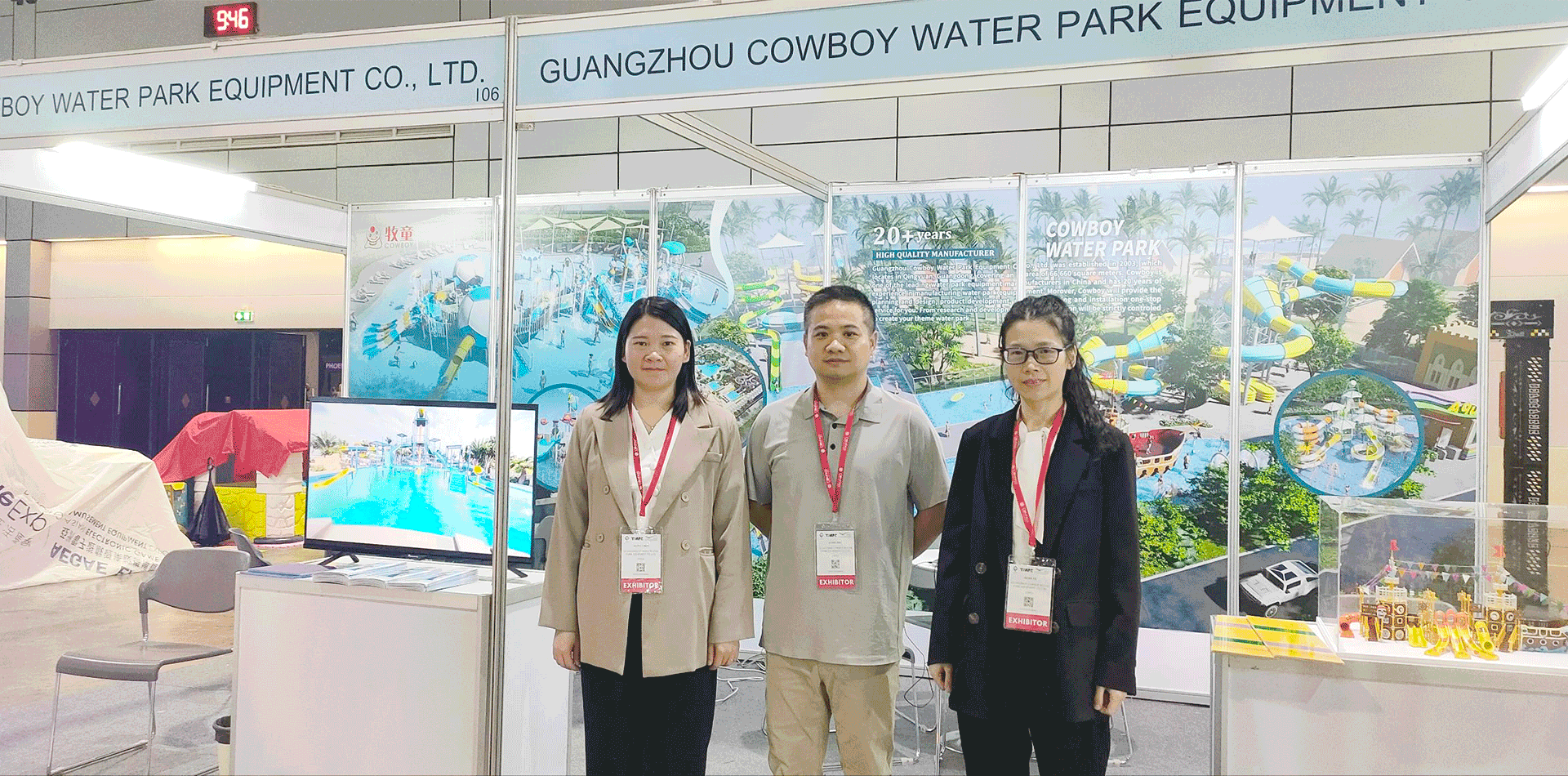 Cowboy Group &The TAAPE Expo Harvest
Cowboy Group is an outdoor playground design company with 20 years of experience, and it has been devoted to providing clients with a one-stop service covering sales, design, production, installation, and after-sales service. Furthermore, Cowboy Group has been committed to R&D on the road for a long time, the products of Cowboy Group all pass the high standard test, which is only for offering clients the most premium and safest products and operating their outdoor play park at ease.