FUWAFUWA Theme Exhibition Park
48 °C
Case Brief Introduction
FUWAFUWA Theme Exhibition Park is built in Stanley Plaza, Hong Kong and covers an area of about 112 square meters. In addition, FUWAFUWA Theme Exhibition Park was launched by Stanley Plaza and a local fashion brand named  URDU. Cowboy Group as the undertaking company, deeply studies the theme of the soft animal world and designs the park independently. Finally, Cowboy Group created a FUWAFUWA Exhibition Park according to the design purpose of Laugh & Love and Soffte Park.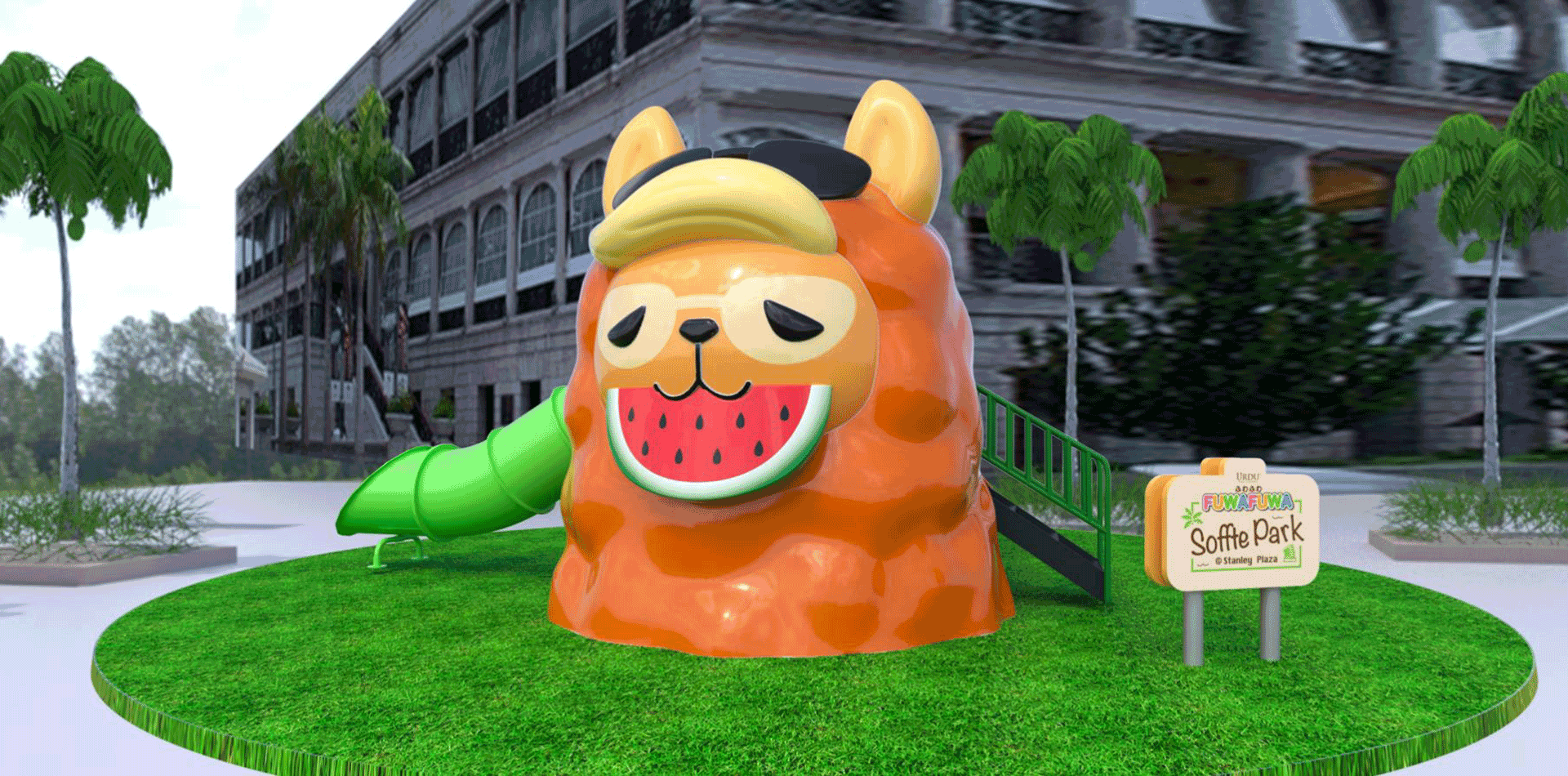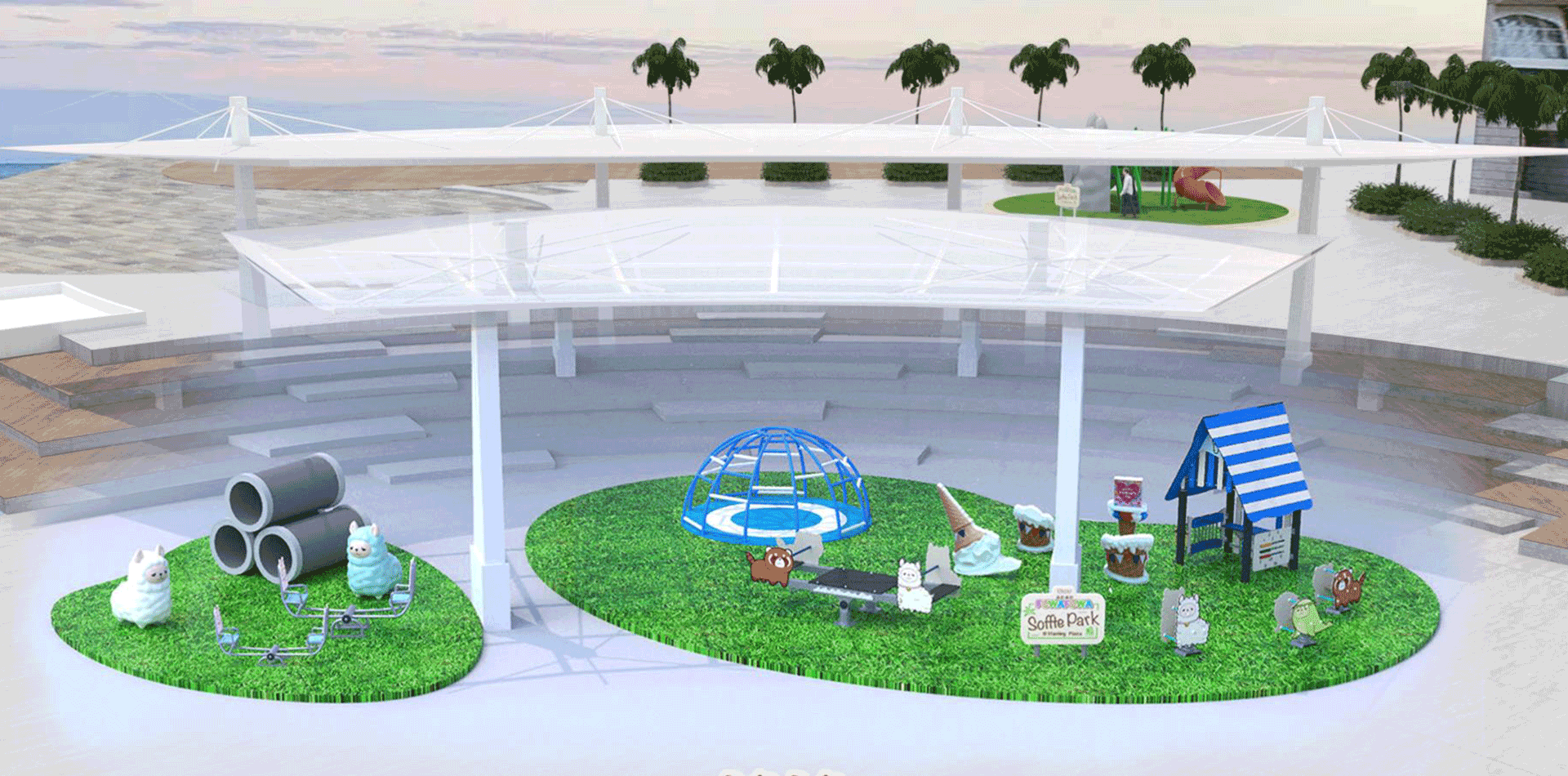 Design Concept
The design team of Cowboy Group designs the iconic alpaca as a giant slide playground, and places independently at the plaza's entrance to manifest and highlight the theme of FUWAFUWA Theme Exhibition Park. Furthermore, the design of the park integrates various other elements from the fluffy friends that are loved by the fans of FUWAFUWA into the park's decorations and outdoor playground equipment. The design team of Cowboy Group is devoted to creating an exclusive fairyland for the FUWAFUWA world around this theme, which can lead visitors into the fantastical world of the classic plush.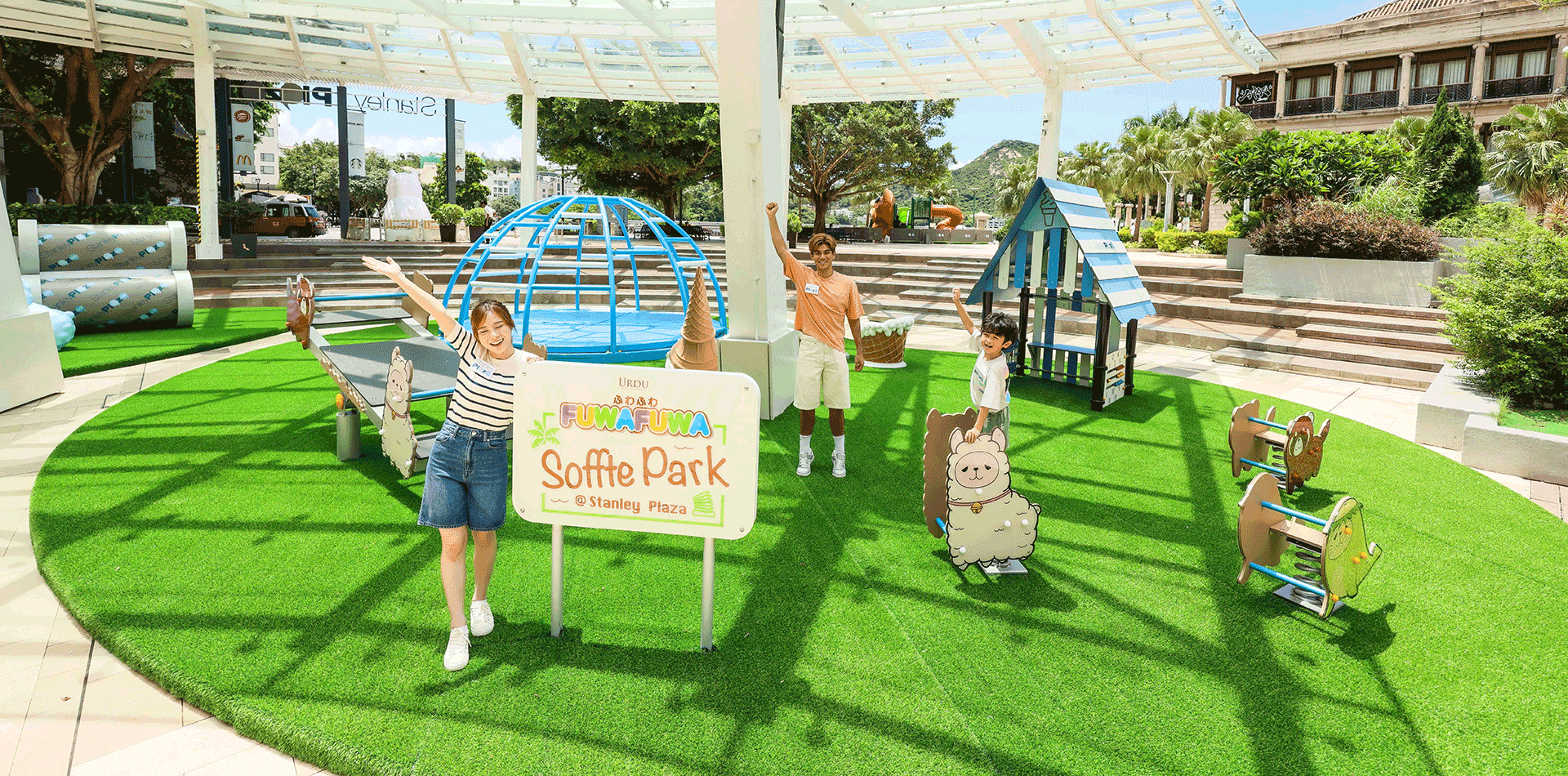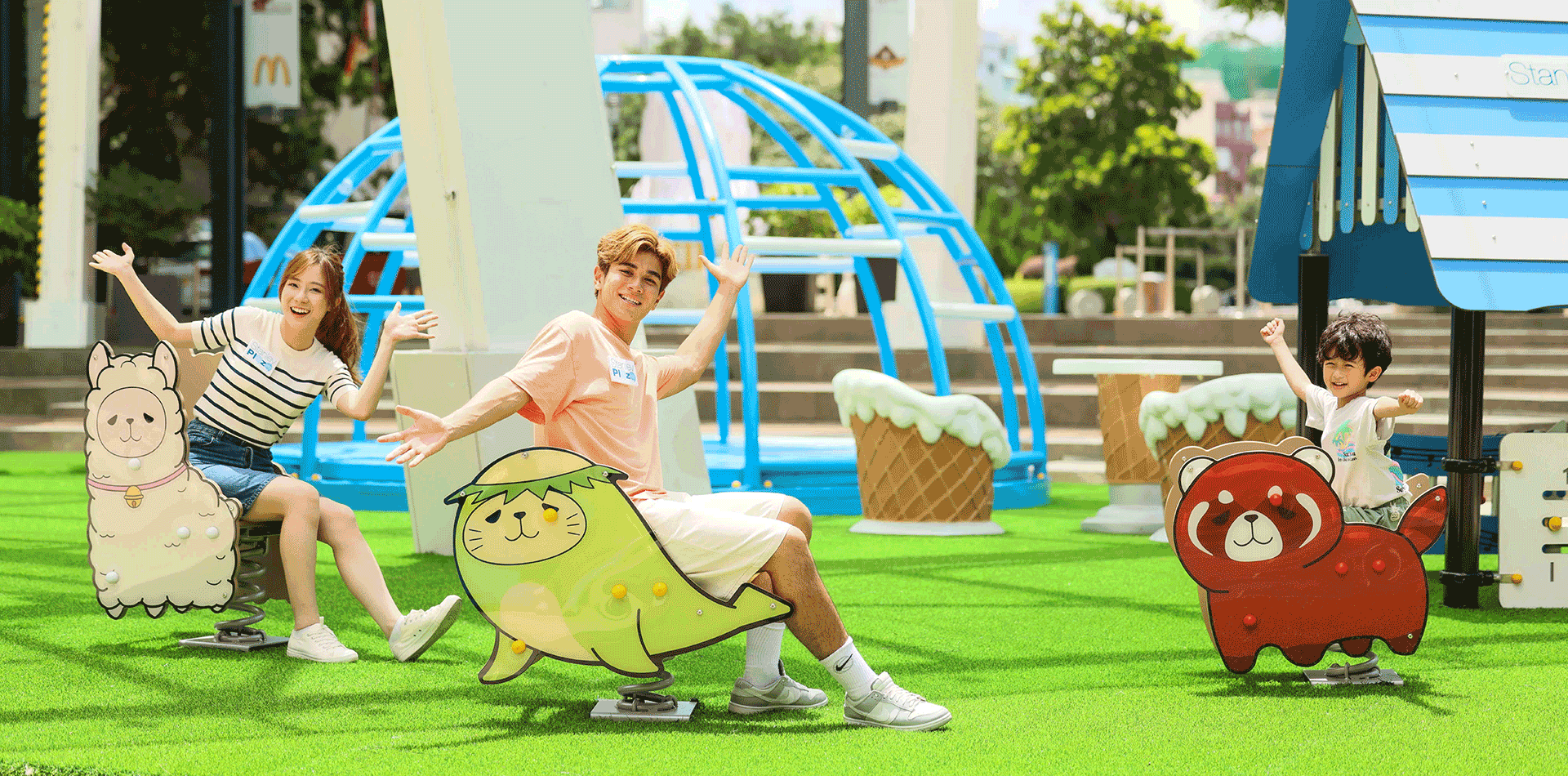 Story Background
On a warm and windy day, a group of small animals are led into a place full of cotton candy by a special scent. When these small animals enter the beautiful, unique soft place, they are deeply attracted and involuntarily have a rest here. Gradually, they deepen their dependence on this soft place and are reluctant to leave this soft place, therefore, they choose to settle down. The small animals living here all feed on cotton candy, and they gradually become soft like cotton candy for a long-term eating habit. Many small animals hear of the comfortable and beautiful place, they constantly settle down there. Since then, this place has been inhabited by cute, soft animals, and this soft place is also known as FUWAFUWA world.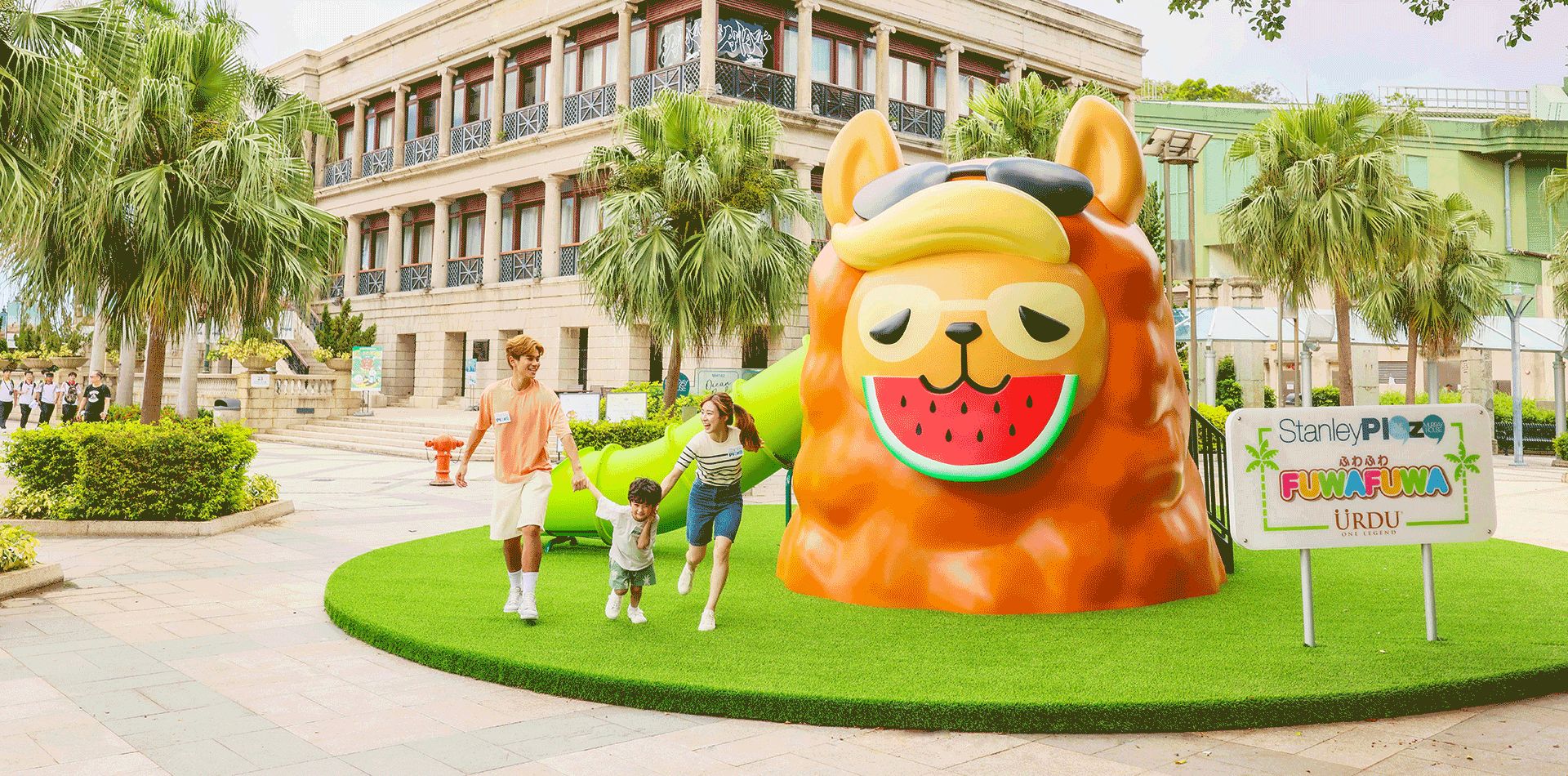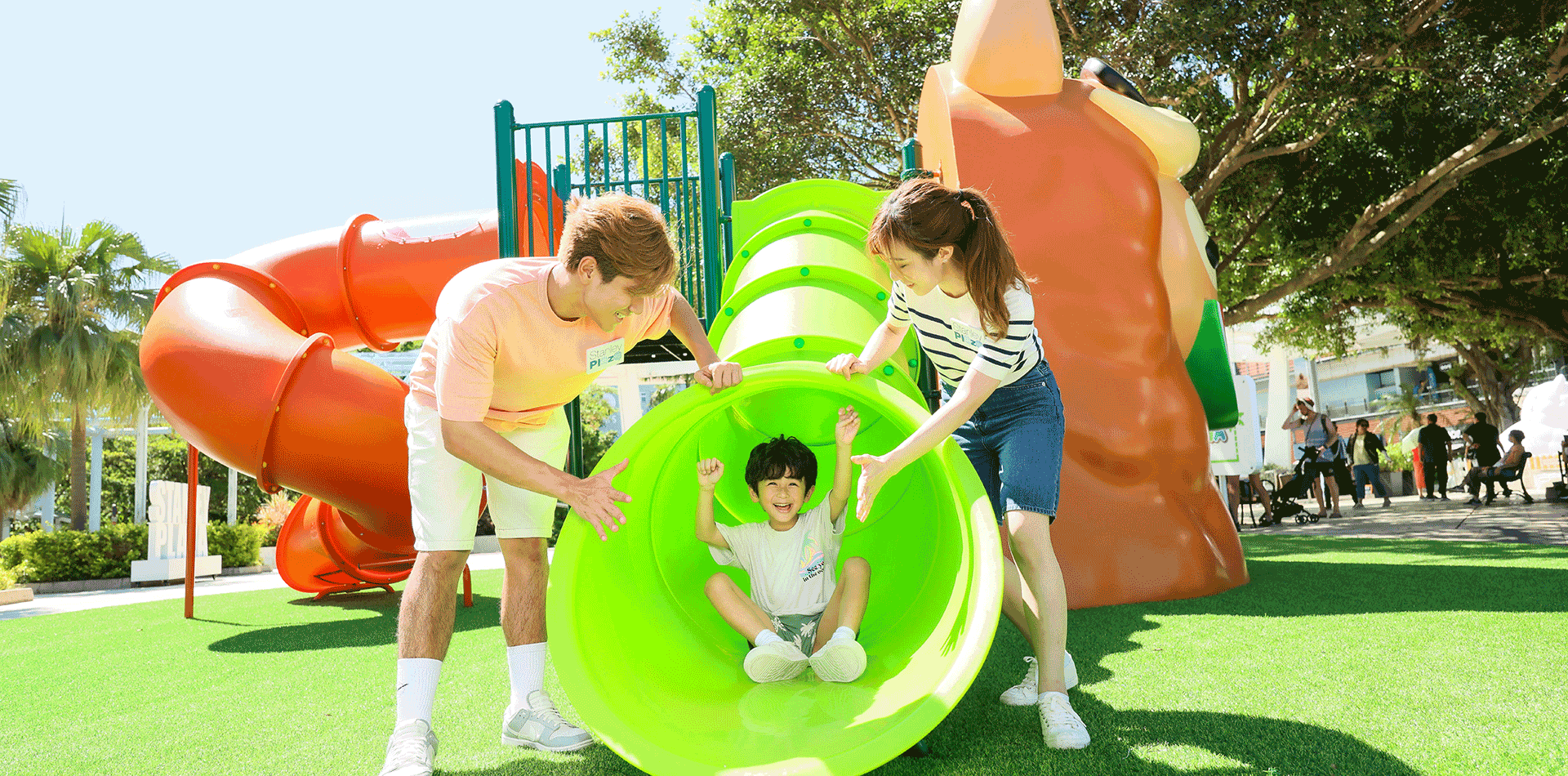 Matching Outdoor Playground Equipment
FUWAFUWA Theme Exhibition Park according to the theme is matched with various outdoor playground equipment and all these outdoor playground equipment are customized production based on the FUWAFUWA animal images or theme, which includes Alpaca Slide, Custom Climber, Custom Rocker,Custom Seesaw, Four-person Seesaw, Ice Cream Shop. Meanwhile, Custom Rockers and Custom Seesaws contain many kinds of FUWAFUWA animals, like alpaca, seal, and bear.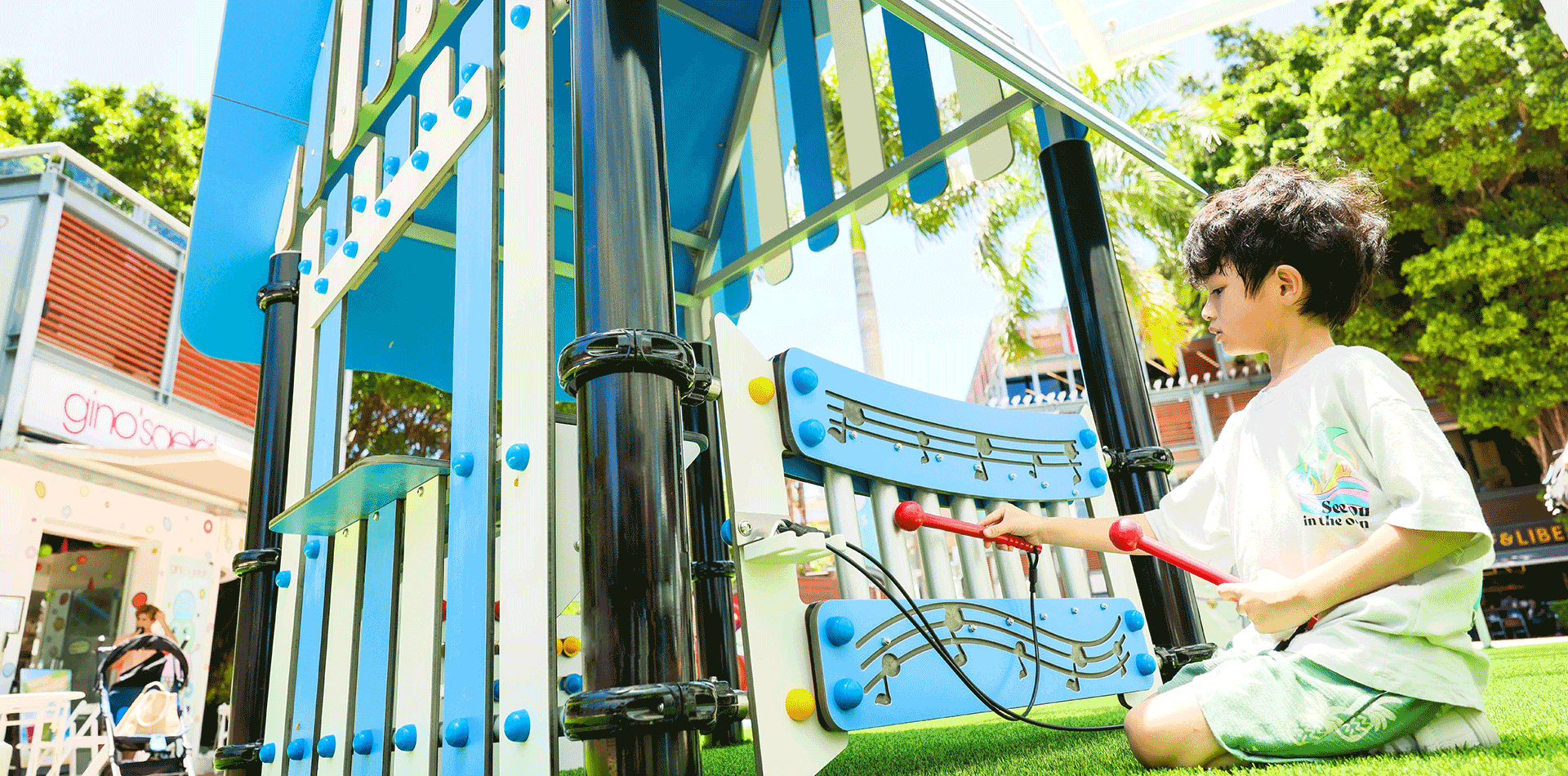 The Landing Pictures of This Project