Frogpond Theme Outdoor Playground
29 °C
The Frogpond Theme Outdoor Playground was built in the south of Tongle Island, Changchun North Lake Park, China, a scenic place surrounded by the lake, and covered an area of 2930 square meters. Based on the geographical advantages of lush vegetation, proximity to the lake, and architectural needs of Tongle Island, Cowboy Group created an outdoor water park with the theme of the frog pond, which is a perfect presentation of a theme that blends in with the local environment and reflects the character of the park. At the same time, this is a high-quality outdoor play park focusing on parent-child interaction, leisure, and entertainment.
Overview Layout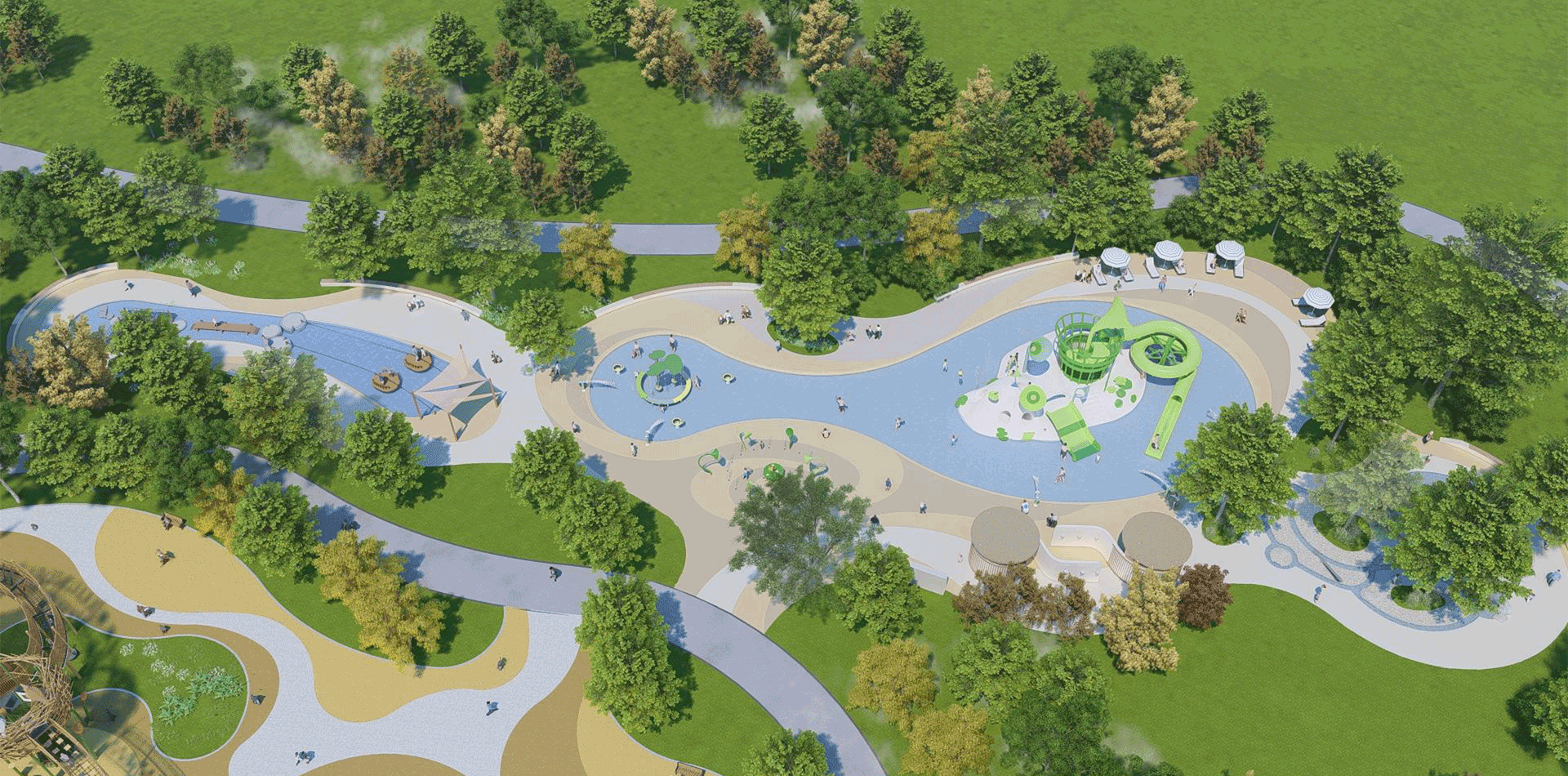 Design Concept
Because the location of the project site has lush vegetation and is close to the lake, the themed park playground adopted the frog, lotus, lotus leaf,hindu lotus seedpod, and other vegetation in the pond as the overall design elements to create a Frogpond Theme Outdoor Playground.
Moreover, the theme and elements of this outdoor play park are selected in accordance with the local environment, which can act the effect of collocation and supplement for each other, so that the themed park playground and the North Lake Park become one whole, and the themed park playground integrates into the natural scenery of the North Lake Park.
In addition, the themed park playground took green as the main color and supplemented it with yellow and other colors. Besides, lotus leaves, hindu lotus seedpods and other pond plant-shaped play equipment placed in the pool, just like in the real frog pond, can bring children an immersive play experience.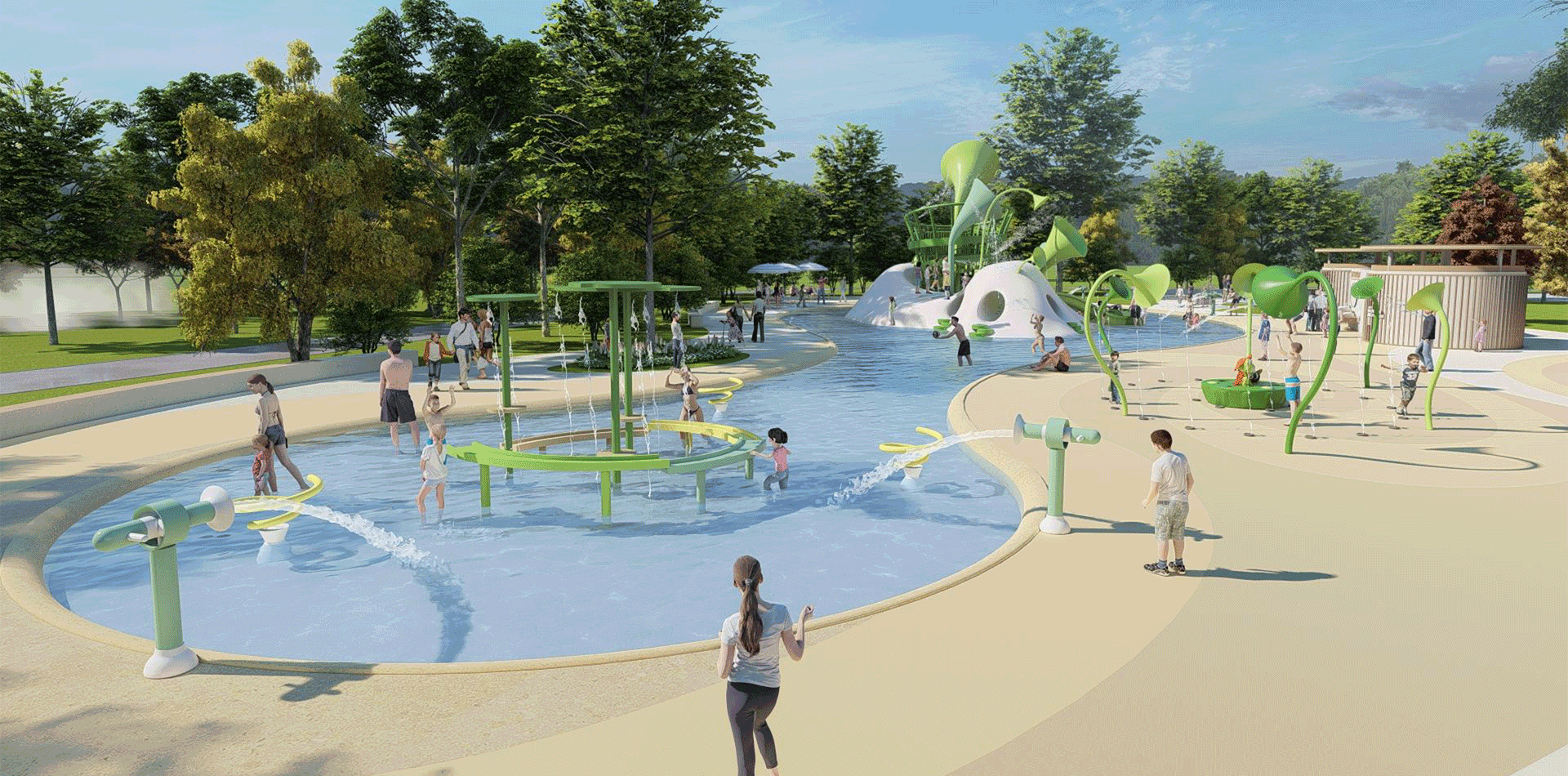 Functional Partition
The functional area of this themed park playground is divided into five functional areas, which are the water expansion area, interactive water park area, forest water channel area, locker room area, rest and leisure area. Among them, the three play areas of water expansion area, interactive water park area and forest water channel area are set up with different pool depths and corresponding outdoor playground equipment.
Matching Outdoor Playground Equipment
First of all, the interactive water park area is the area with the most supporting play equipment in the park, including the lotus interactive water park with slides, drought spray hindu lotus seedpods spray equipment, rotating shower equipment water gun, lotus leaves interactive equipment and so on.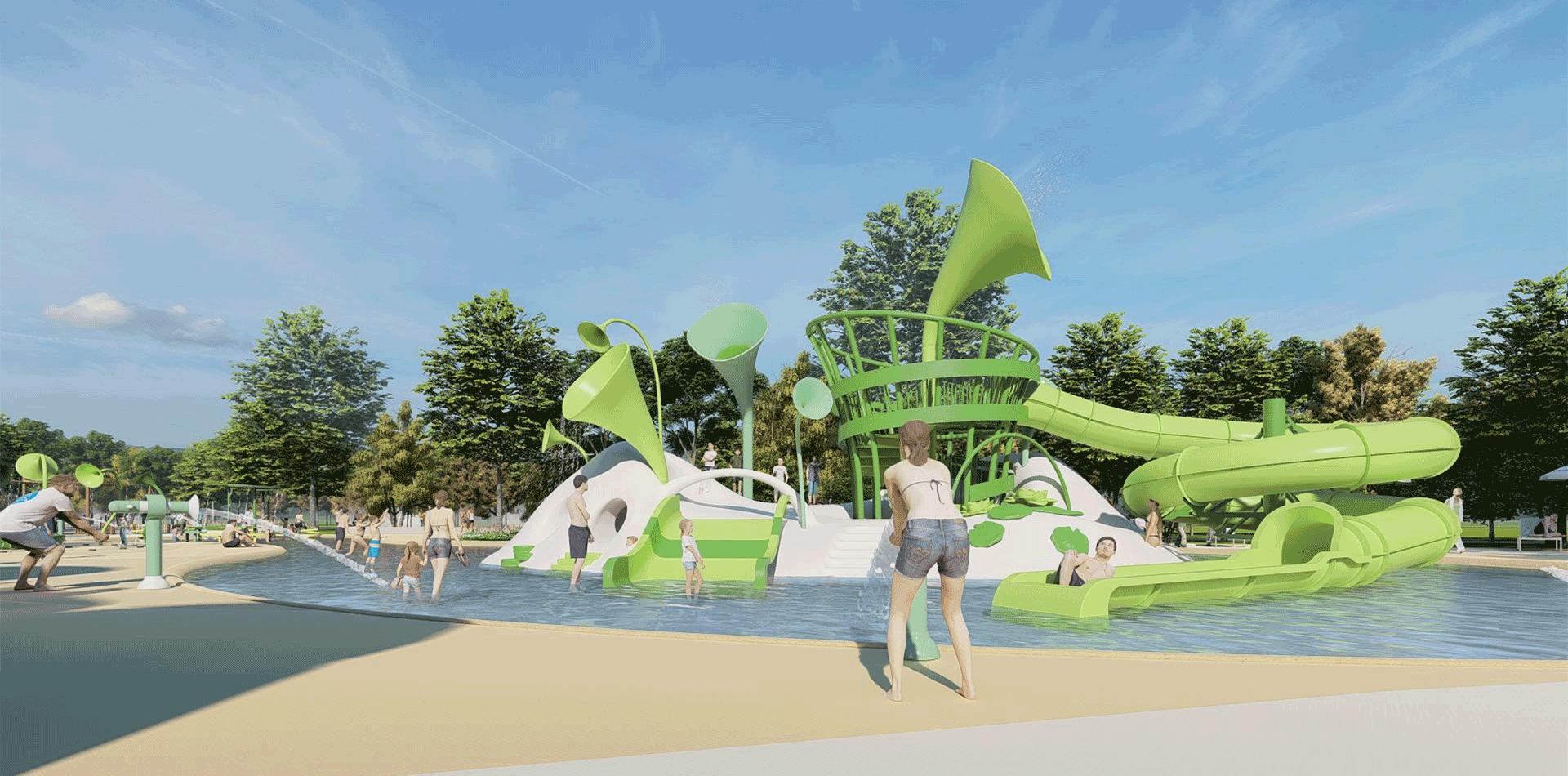 Secondly, the forest water channel area is composed of a variety of water play equipment, such as pressurized water seesaw, pedal water wheel, triangle sluice, water intake disc and so on.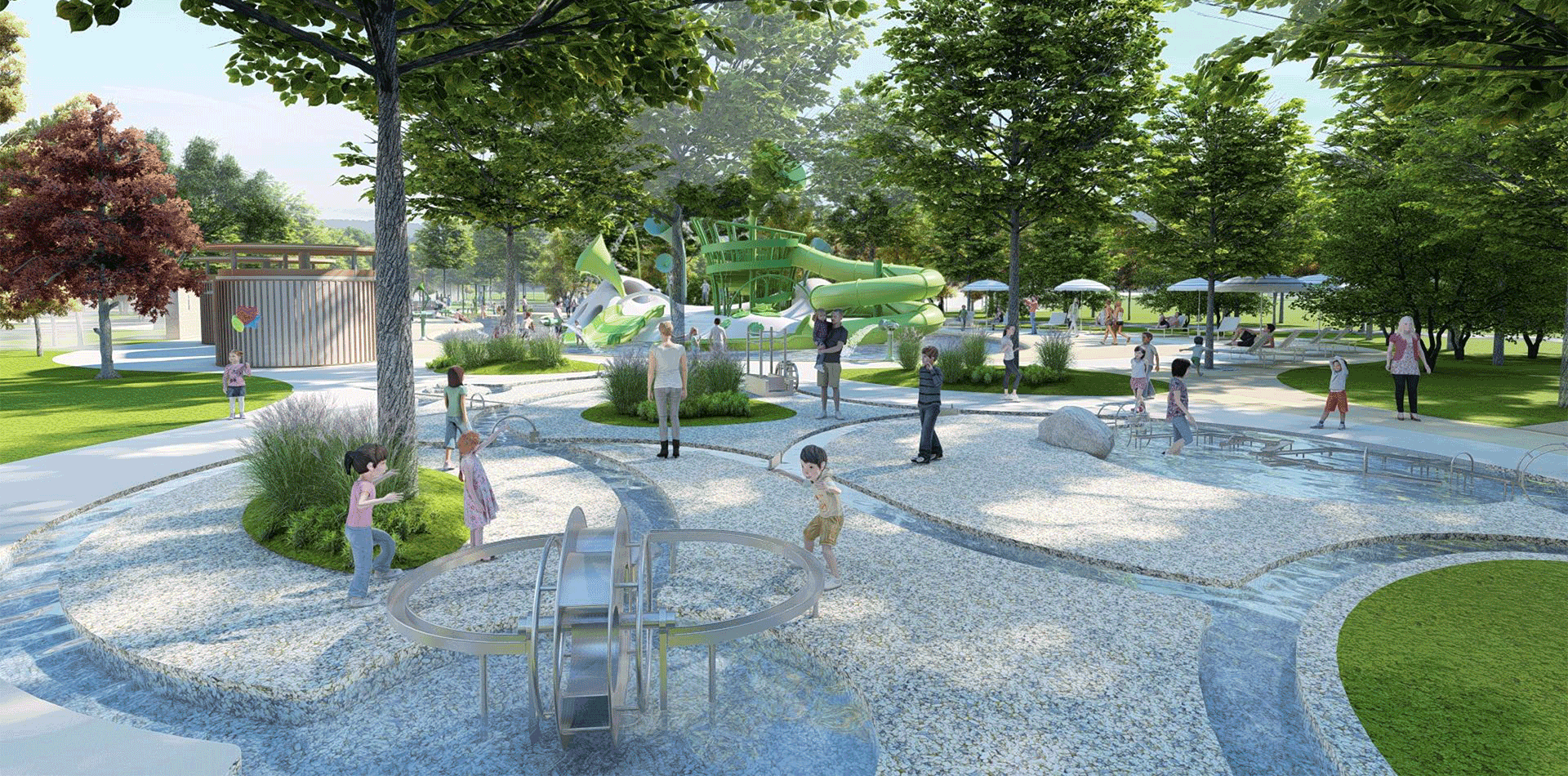 Finally, the water expansion area contains a series of water outdoor expansion equipment such as water zipline, water dangling bridge, water climbing net, and so on.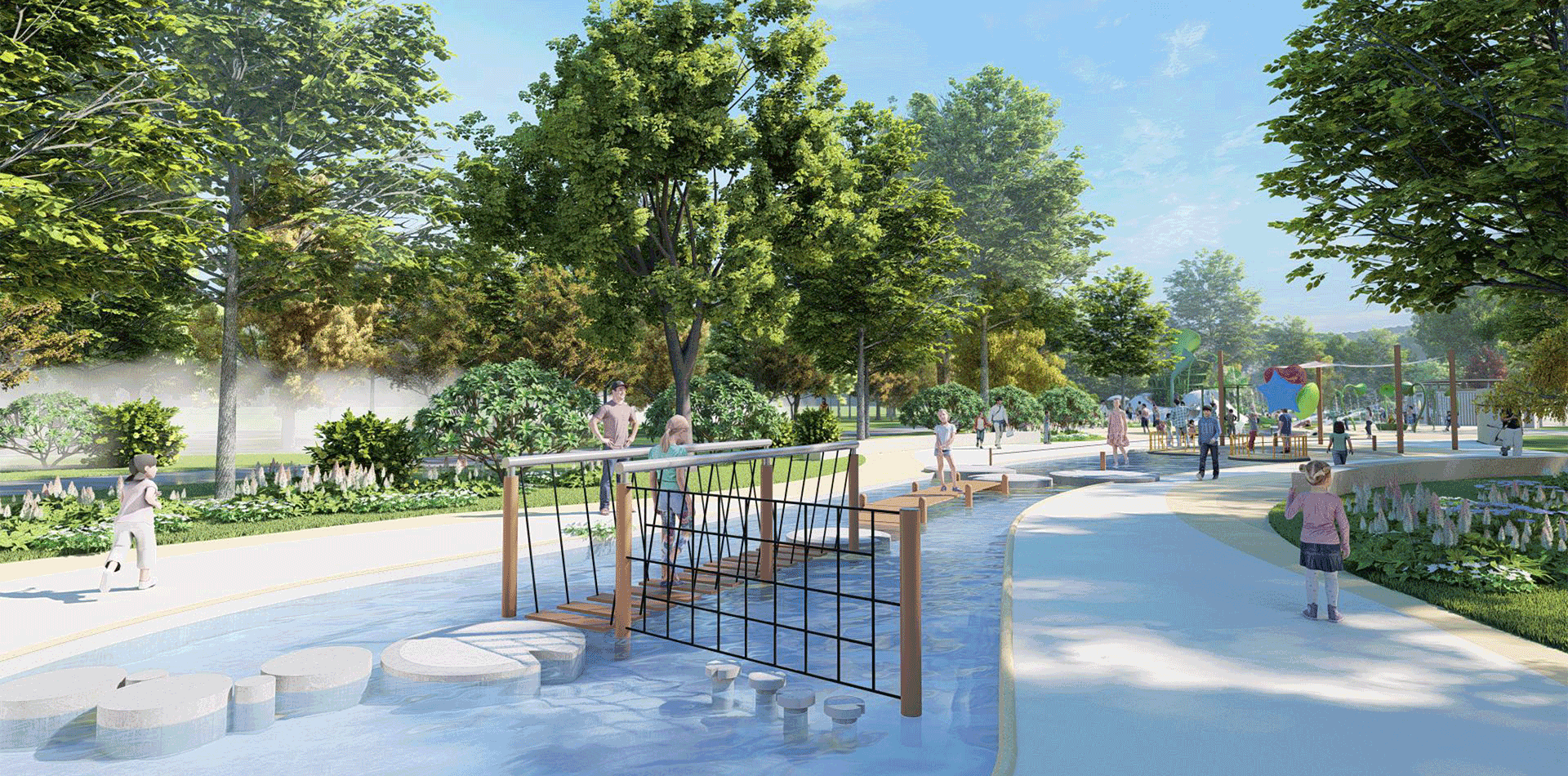 More Rendering Pictures